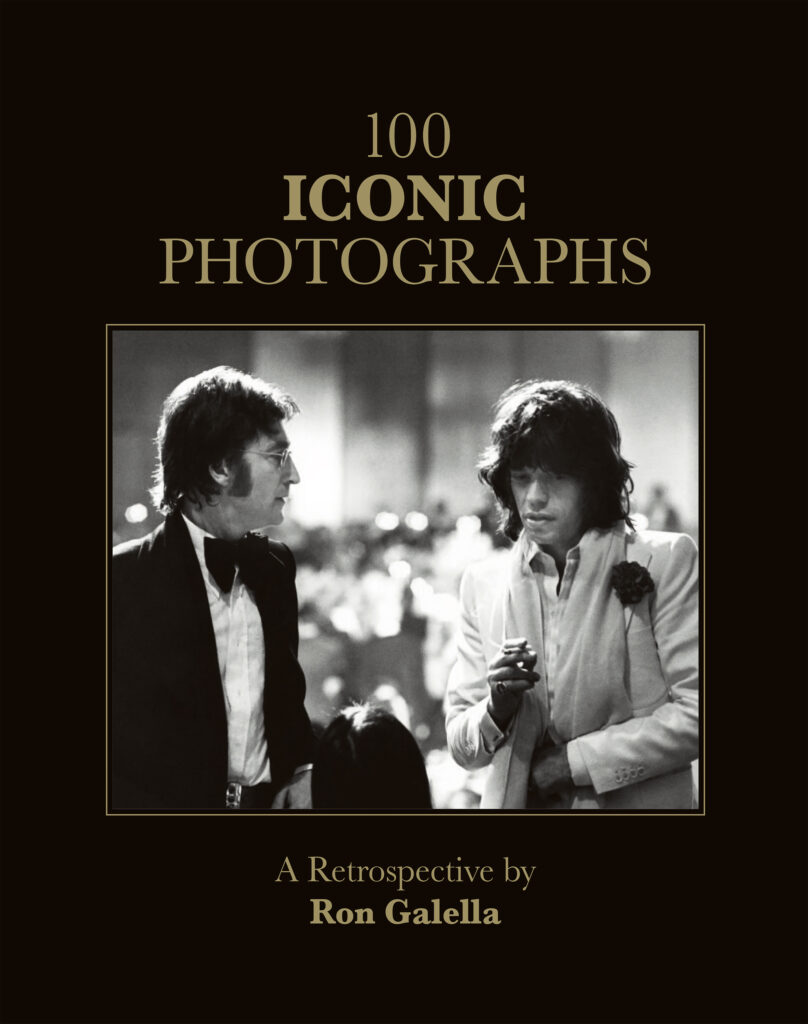 Coming Soon
Pre-Order Today
100 ICONIC Photographs – A Retrospective by Ron Galella brings into view an intimate glimpse into the off-limits and sometimes off-guard world of celebrity. Captivating images include Brigitte Bardot tipping her toes in the crystal-clear water of the Gulf of Saint-Tropez, Liza Minelli partying the night away at Studio 54, Andy Warhol casually touring the Bronx Zoo, Kate Moss jet-setting her way in and out of who-knows-where and the former First Lady Jacqueline Kennedy and Ari Onassis strolling down 3rd Avenue after brunching at P.J. Clarke's.
Controversial &
Passionate
Widely regarded as the most famous and most controversial celebrity photographer in the world—he's been dubbed "Paparazzo Extraordinaire" by Newsweek, and "the Godfather of U.S. paparazzi culture" by Time and Vanity Fair—Galella is known around the world for his unique ability to capture the perfect shot.
Ron's passion for photojournalism has given rise to many highly acclaimed photo-art books, including Disco Years (PowerHouse Books), which was honored as Best Photography Book of 2006 by The New York Times. 
Ultimately, It Comes Down to Passion
Ron has endured two highly publicized court battles with Jacqueline Kennedy-Onassis, a broken jaw at the hands of Marlon Brando, and a serious beating by Richard Burton's bodyguards before being jailed in Cuernavaca, Mexico. But ultimately, it is his passion for the fine art of photography, coupled with a dedicated do-it-yourself approach to his craft—few artists can claim his level of skill in making their own prints—that sees Ron's body of work exhibited at museums and galleries throughout the world.
"When we study history, it is either done from reading about it, or viewing photos from a particular time. Ron Galella's lifetime of photographing the most iconic people in politics, entertainment, boxing, music, and society, is nothing short of legendary."
Sheldon Kahan
"If you are looking for the best candid image of your favourite star of the 70's, the 80's or the 90's, you can be sure that you will find it in Ron's archive, a true gold mine for all the fans of those fantastic, incredible years!"
Alberto Damian
Beyond the documentary quality of Ron Galella's photographs, Ron gives us a magnificent panorama of a bygone era that lives on because he captured it. 
Ira Stehmann